Individual awards for the month of September in the English Premier League were, of course, announced earlier yesterday.
Arsenal manager Mikel Arteta and Everton Wideman Andros Townsend were among the winners, taking up the Manager of the Month and Goal of the Month awards, respectively.
Cristiano Ronaldo, the talisman of Manchester United, received the most coveted award of all, the premier league of the month award.
CR7 was named the Premier League's Player of the Month for September after scoring three goals in his first three matches back in the league, beating Liverpool star Mohamed Salah to the award.
In a tweet on Friday, Ronaldo expressed his gratitude for the prize, saying he was honored to receive it.
The Manchester United number seven also acknowledged his teammates, saying he couldn't have won without them.
"Proud to be elected Player Of The Month among so many great players in the Premier League," Ronaldo tweeted.

"Thanks to all my teammates at Man. United, couldn't have done it without them. Let's keep working hard and the results will come!"
Ronaldo and Salah were nominated along with Watford winger Ismaila Sarr; Manchester City's Joao Cancelo; Chelsea defender Antonio Rudiger and Newcastle United's Allan Saint-Maxim.
However, Cristiano Ronaldo being named the Premier League's Player of the Month for September brings more proof to the fact that Liverpool's Mohamed Salah is criminally underrated.
Over the duration of September, the Liverpool man has been by far the finest player in the league.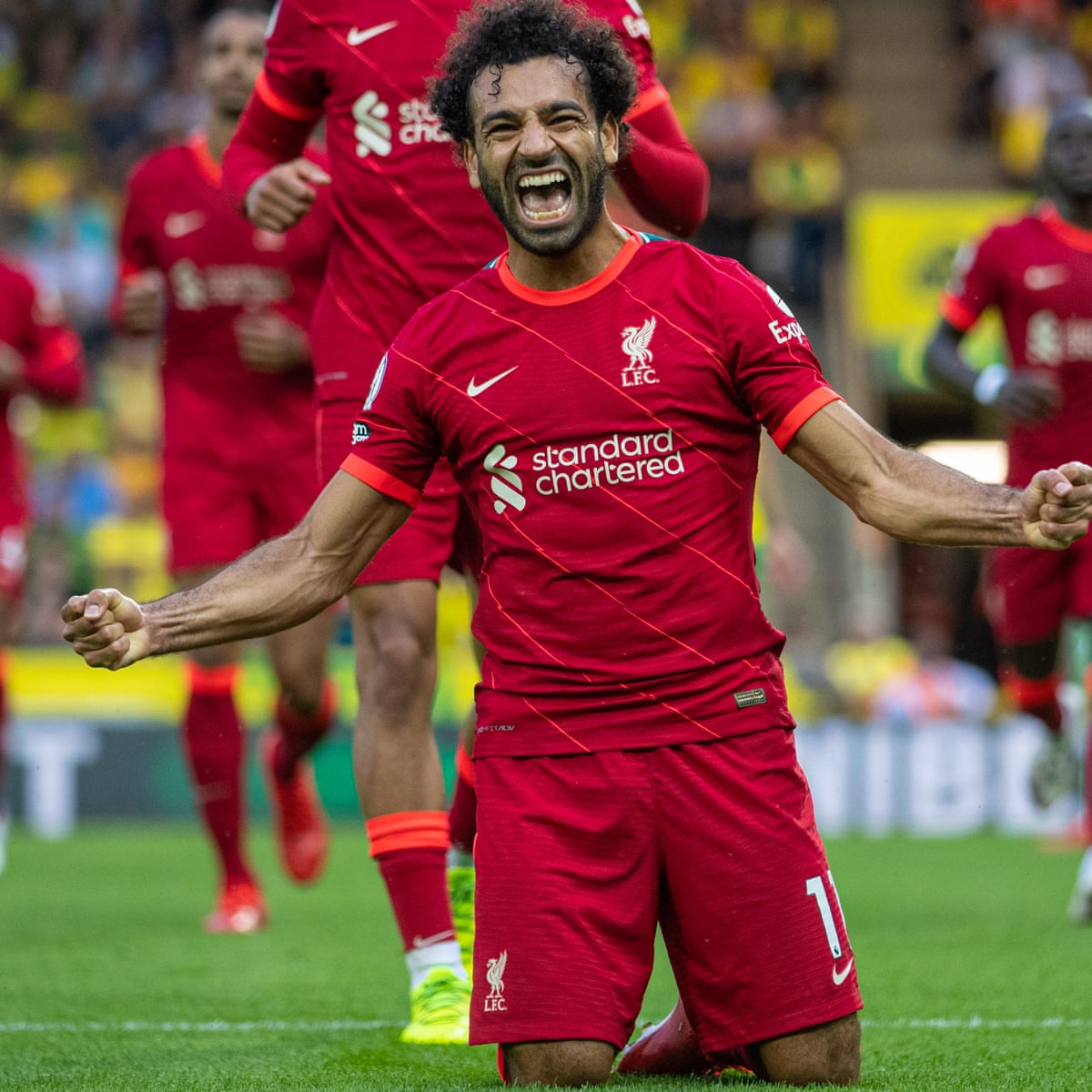 The Egyptian has enjoyed a spectacular month of September with Liverpool, scoring in all of their three Premier League games against Leeds United, Crystal Palace, and Brentford.
His strike against Leeds United saw him join an exclusive Premier League Centurion club, before becoming the fastest-ever Liverpool player to score 100 league goals against Brentford.
Already this season, he has nine goals and three assists. Ronaldo on the other hand has only five goals.
Salah, meanwhile, has scored in his last seven matches, equalling the personal record he set during his first season at Liverpool in 2017-18.
England and Leicester City legend Gary Lineker revealed his shock at the decision, stressing that Mohamed Salah should have won the award 'comfortably'.
Cristiano Ronaldo vs Mohamed Salah: Who had the better stats in September?
Salah vs Ronaldo Premier League Performance in September
Both Mohamed Salah and C. Ronaldo have each played 90 minutes in each of the three games. With both of them scoring three goals in three games. but the Manchester United forward has not provided any assists. Salah, on the other hand, has only one assist to his name, which came in Liverpool's match against Crystal Palace.
In his first appearance for United after the reunion in September, Cristiano Ronaldo scored a brace (two goals in one game). In that game, Ronaldo scored two goals against Newcastle before coming back to score an equalizer against West Ham.
Salah, on the other hand, scored one goal in each of the three games, meaning he was involved in a goal for his team every time he took the field.
While Ronaldo's performances in Europe aren't taken into account for the Premier League POTM award, he did score two goals for United in Champions League matches.
Ronaldo has won five awards in total, but this is his first since joining the English club this year. During his last spell with United, from 2003 until 2009, Ronaldo won the award four times.
Unfortunately, figuring out how and why it happened doesn't take long. Ronaldo has 300 million more Instagram followers than the Premier League, thus the prize is decided by a popular vote.