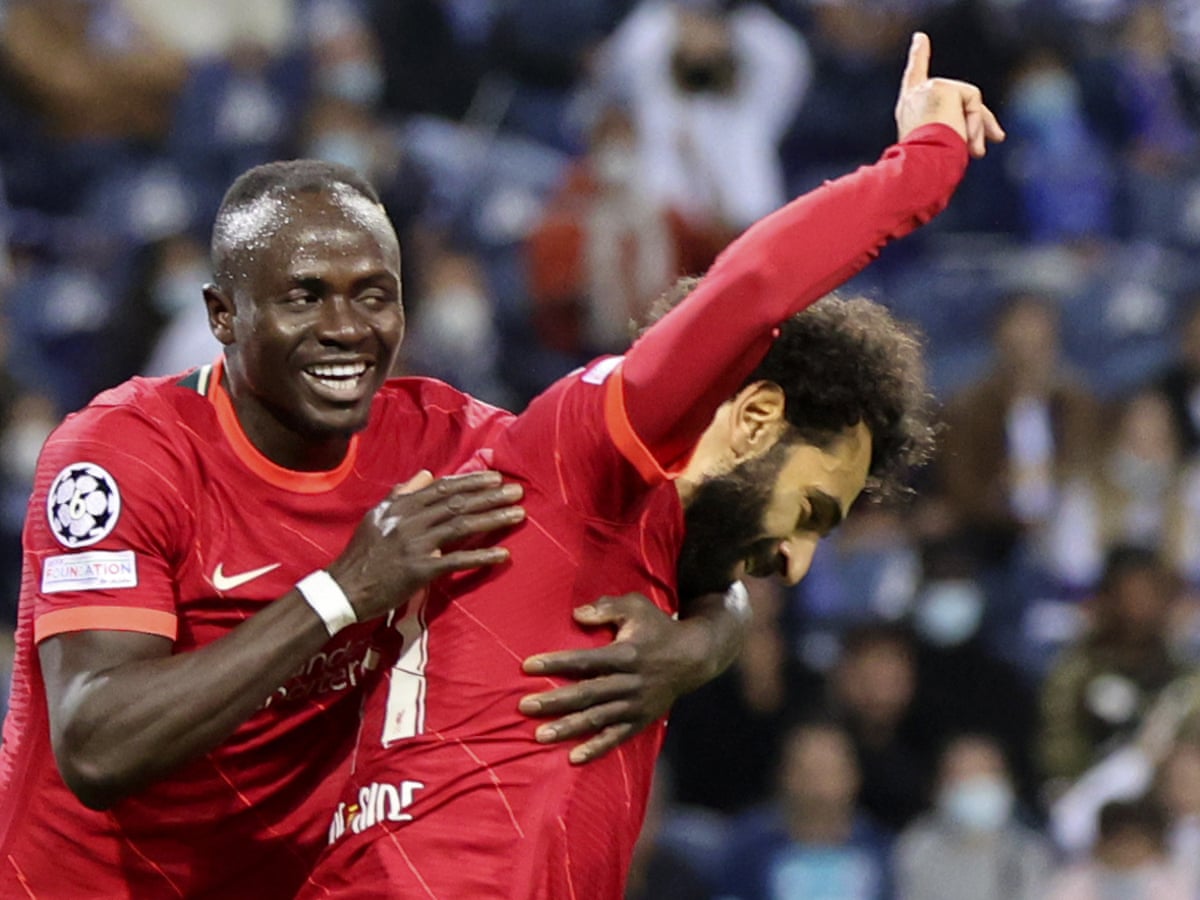 Liverpool dreadful front three of Salah, Firminho and Mane all on target as the Red cruised pass FC Porto.
Read also:PSG thrashed City at home as magical Messi scored a wonderful goal
Mohammed Salah and Firmino double and Mane scored to ensure Liverpool cruised to another empahtic win at Estadio Do Dragao.
Jurgen Klopp's side already had gotten huge wins with wide margin in their name at the host side stadium, Estadio Do Dragao. In their recent past winnings which are, 5-0 in 2017/2018 season and 4-1the following year.
Read also:Juventus vs Chelsea: Stats from both side
Although, the Liverpool boss had played them down having any bearing on Tuesday match.
However, it wasn't suprising as Liverpool produced a fantastic display by dominating the game all through.
The vistor's first two goal were easy tap-ins from Sala in 19 minutes and Mane in 45 minute of the game.
Read also:Top 10 Serie A highest Goalscorer 2020/2021
They continued their dominance after the break and hence extended their lead when Salah in 60 minutes slotted in his second goal of the night after an incredible work from Curtis Jones.
Mehdi Teremi scored consolidating goal for the host in 74 minute but soon after, Firminho who was brought into the as a substitute scored in the 77 minutes following an error from porto's goalie, Diogo Costa.
Firmino's grabbed his second goal four minuts later on after a lengthy VAR check for possible offside and fortunately, the forward was pictured to be onside therefore, the goal counted.
See also:Top 10 Serie A highest Goalscorer 2016/2017
The wins keeps Liverpool top the group (B) with six points, and two points ahead of Athletico Madrid who also beat Milan t this night.