As the 2021 summer transfer window is still ongoing, there are already lots of newly signed player with a very high fee.
Despite the effect of the covid – 19 pandemic hit on the world of football, we could still witness some top clubs across Europe still completing lots of expensive deals of even more than one players.
As a result of this mayhem, the selling club have to lower their actual asking price for their players and awaits proposal from any club interested in their players.
Major clubs such as Manchester united, Manchester city, psg, were still able to pull a mouthwatering fee for a player they wanted while some mediocre also tried to some extent to seal a deal for the players of their choice.
Below is a list of the most expensive player that have been signed and contracted to a new club.
List of the Most Expensive Player for the 2021/22 Season
Jack Grealish £100m (aston villa to Man City)
Since his emergence from Villa's academy and rising through the ranks to become a member of the starting eleven, he has remained as the team's captain. Grealish has been fantastic in his style of play as he was good in evading defenders, causing havoc in the pitch, and steadily driving the ball into the defensive area of his rival team.
These qualities of his drew the interest of Guardiola and decided to have him join his team.
Manchester city, therefore, came for him and had to break the bank to sign the versatile player. Although, the signature was not an easy one for man city as Aston villa initially remain adamant and reinstate their intention which is to keep Grealish at the club. They went on to offer Grealish the same wages prepared for him by city if at all he will stay if they did so.
The player had to choose his next destination in player and did not hesitate to pick pep's Man city. The fee forthwith made grealish the most expensive English player.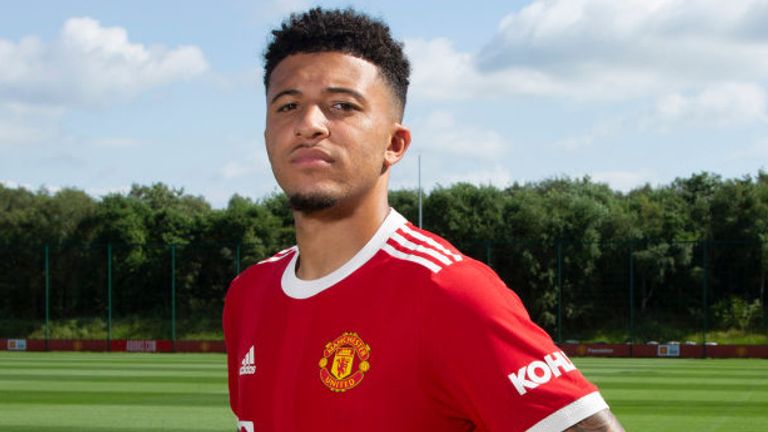 As a result of the pandemic, Dortmund finally gave up letting Jordan Sancho leave for a much lesser fee than they had requested in the previous transfer market.
A player whom they recruited for less than E20m from Manchester city, the player grew up to become one of the finest finishers in soccer, the player was able to sell for a good price for Dortmund.
The Parisians paid a whopping fee of E70m to sign the starlet beating Chelsea. His deal is set to last for 5 years as a start. Inter was able to cover up what they paid to signed the young left-back from real Madrid and even made a profit of around 30euro haven sold him to PSG.
Ben White £50M (Brighton to arsenal):
This deal is a deserving one as Ben white has shown his capabilities to be one of the nicest defenders in the premier league. it will be a sad loss for Brighton but at least, they were able to sell him for a decent price to arsenal.